Hibernate would perhaps not be where it is today without 'Wolfskin' by Ian Hawgood, our inaugural release back in 2009. Wolfskin referenced a series of nightmares Ian had as a child, focussing on elements of dreams and violence by marrying beauty with the harsh. Ian Hawgood has immersed himself in musical projects for longer than he cares to remember; in recent years he has released through the likes of Experimedia, Dragon's Eye and his own Home Normal label as well as through several netlabels. Increasingly, Ian has been collaborating with other artists – including Jason Corder (Offthesky), Tim Martin (Maps and Diagrams), Danny Norbury, Ryo Nakata (Ryonkt) and Clem Leek.
It is from this penchant for collaboration that Ian set about reworking Wolfskin, enlisting Aaron Martin to help him reinvent the project. The eventual fruits of their labour yielded 'Wolven (A Modern Interpretation)' which features Aaron's cello alongside further layers of organ, keys and guitar fed through various tape reel machines. Wolven doesn't just portray the original recordings from Wolfskin in a different light – it also takes another look at the concept of dreams and nightmares. This time, the album strives to literally tread the pathways in Ian's dreams – not without its terrifying moments along the way but always accompanied by a comfort pillow to keep you from harm. The dream-like serenity of Wolfskin remains, joined this time by kaleidoscopic visions of stars, night and never ending bottomless lakes filled with stars, both actual and reflected. Despite the obvious darkness, a child-like innocence prevails.
A split release between Hibernate and Komu, Wolven (A Modern Interpretation) is a double disc package limited edition of 500. Disc 1 is a reworking with Aaron Martin on cello, and mixed in with interpretations by Dag Rosenqvist, Spheruleus, Pillowdiver, y0t0, and Hakobune. Mastered by Rafael Irisarri. The second disc is an entire album reworked by Brock Van Wey aka bvdub.
The sleeve has been beautifully designed by Ian M Hazeldine with photography by Eirik Holmøyvik.
Released May 19th 2013.
The original Wolfskin album will also be re-mastered and re-issued with new cover artwork on Komu as a digital only release.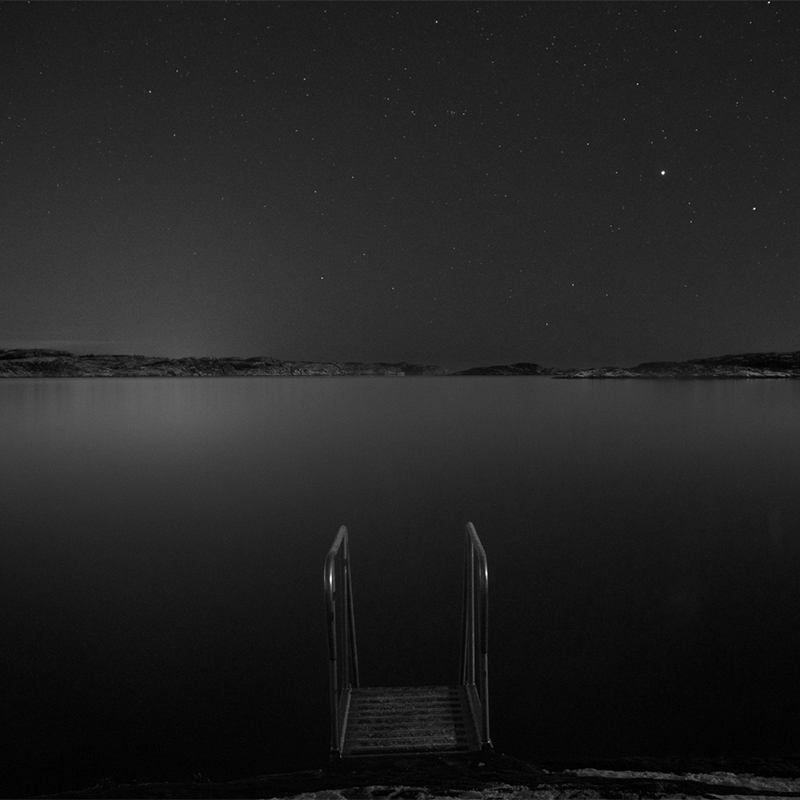 Selected Reviews:
Fluid Radio: "Since Ian Hawgood sets the musical bar as high as can be, and doesn't create anything remotely approaching standard, you can be sure of special music. Across years, across periods, Wolven will, with all probability, still sound pretty amazing fifty years down the line"